Welcome to "myworldtrips.com" (nederlands)

More than 25 years of traveling around the world has taken me to over 150 countries !

I 'am proud of this huge milestone.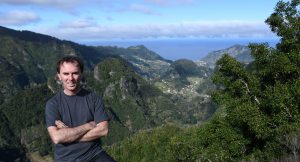 During the pre-internet era I shared stories of my adventures with people at home using a fax machine! My backpack was stuffed with rolls of film and slides but fast forward 20 years and I now have the ability to share my adventures through 4K video reports. My camera and I have always been inseparable and after each trip I post a new album to explore on www.myworldtrips.com.
There is so much beauty in the world and so many new places to discover. I want to continue to travel and share my experiences with as many people as possible.
Because the digital world is constantly changing, I always strive to introduce new offerings that bring www.myworldtrips.com to life. This platform invites you to enjoy my collection of travel blogs, photographs, stories and video reports.
Explore "myworldtrips" today to check out my blogs and books, fire off any and all of your travel questions to me, visit my travel home Buddhas, view my many travel reports, and allow yourself to become immersed in the countless powerful impressions presented to you from around the world.
Afterwards you will wonder what has been holding you back and keeping you in your chair until now.
Check out my introduction video
Check out my pictures: