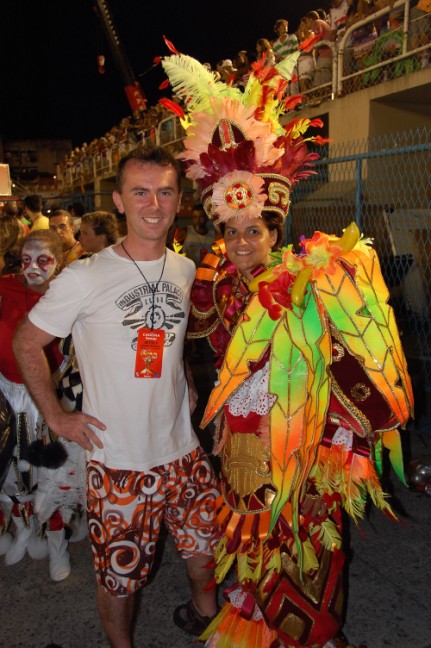 RIO DE JANEIRO CARNIVAL'The best party' in my life.
Brazilians are very warm, friendly people. If you are staying with a local, within days the whole neighborhood will know everything about you.
Don't be alarmed, Brazilians love meeting new people, and having a visitor is a novelty for them, especially if you visit a small town. It's inevitable that a party will be thrown in your honor – any excuse to make a batch of feijoada (stew of beans with beef and pork).
There are hundreds of festivals celebrated throughout the year in Brazil. The best known is Carnival, but there are so many more. During the month of June, Festa Junina celebrates the European Midsummer saints, and was introduced by the Portuguese during colonial times. Locals dress up in traditional country clothing, and there's lots of dancing, music, and of course, food.
Whatever you do, don't show up to a party on time – guests are usually between an hour to three hours late. If you arrive on time, you might be waiting alone for a long while.