It took me a long time but YES, I did it! I have visited all countries in Europe.
Totally now Europe includes 51 independent states.
In this post i will introduce 57 destinations i've been to in Europe!
1. ALBANIA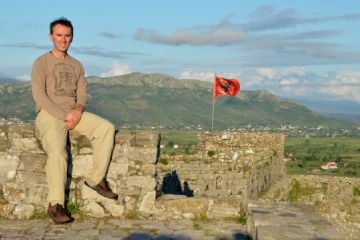 Albania is one of my trips I loved the most in Europe. Albania with many faces has it all! In the rugged north, the Alps are so fierce they're 'accursed', while the south enjoys one of Europe's least known and most beautiful coastlines. Tirana is filled with craziness, from its traffic to its nightlife, but on its doorstep are mosques, citadels, Ottoman architecture and a stunning dose of medieval Balkans. The real surprise of Albania is the people. Their warmth to strangers is infectious and you're bound to find yourself swapping stories over a glass of raki or three.
2. ANDORRA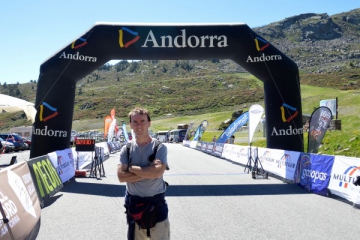 Andorra is a tiny country in south western Europe, located in the eastern Pyrenees mountains and bordered by Spain and France. I did some walks in the mountains along tracks, paths, and lakes. Everywhere there are wonderful spots and picturesque villages. But essential and ongoing part of Andorran culture is its folk dances, performed with pride and enthusiasm at festivals and other events. Andorrans consider their culture to be an important part of their modern, everyday lives, particularly at festival times. That's why I went during a festival a true highlight of my trip to Andorra.
3. ARMENIA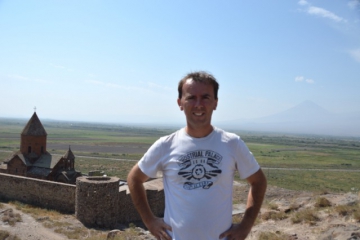 Armenia was part of a big amazing Caucasus trip. Armenia is one of the oldest countries of the world. It's a mix between an ancient, millennia-old civilization with stunning mountain landscapes and remote canyons and the modern bustling cultural hub of Yerevan. Home to amazing world heritage sites, hidden monasteries and boasting a wonderfully laid back and friendly culture and cuisine.
4. AUSTRIA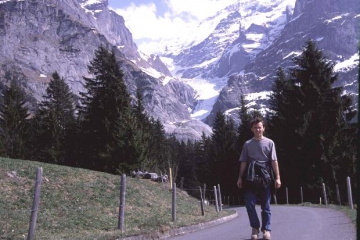 One of my first countries in Europe I've travelled to, but I still Austria remember as yesterday. The land of Mozart and waltz, is a medley of sparkling alpine lakes, majestic mountains, and elegant cities, with a rich cultural heritage and one of the highest living standards in the world. And while the capital steals the show with its imperial grandeur, world-class art, and alluring café culture, there's much more to this small landlocked country than Vienna.
5. AZERBAIJAN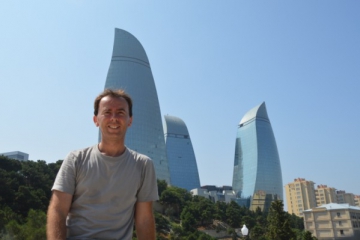 I've always been interested in travel to off the beaten path places and Azerbaijan definitely falls into this category. Azerbaijan matched my expectations: Baku; a modern capital steeped in oil money, while the rest of the country is incredibly rural with small towns surrounded by gorgeous mountains and farmland. In tiny villages, old men with canes sat in town squares gazing at passersby. Azerbaijan is the perfect country for the true adventure travelers.
6. AZORES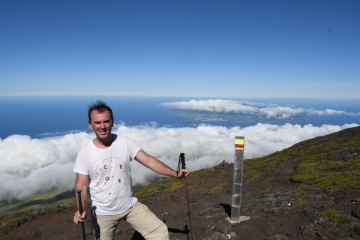 The Azores was one of my best travels of the last years. The Azores has pretty much everything you could need from a destination, from affordable prices to spectacular scenery, delicious food options to deserted beaches, from dozens of hikes to even more viewpoints. The Azores are located right in the center of the Atlantic Ocean, almost mid-way between the west coast of Europe and the east of the United States. We explored Flores, Pico, Faial and Sao Miguel.
7. BELARUS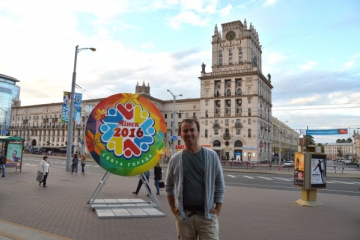 Belarus is a relatively lesser known country in Europe that has lots of great places tovisit that most people don't know about. The country used to be a part of Soviet Union, the remnants of which you can still see here. In most of the small towns, and even in some places in Minsk, capital of Belarus, you will still find monuments of Lenin and Soviet signs. One of the main places to visit in Belarus is Minsk, and we were there during Minsk Half Marathon, a major sport event held as part of the Minsk City Day celebrations.


8. BELGIUM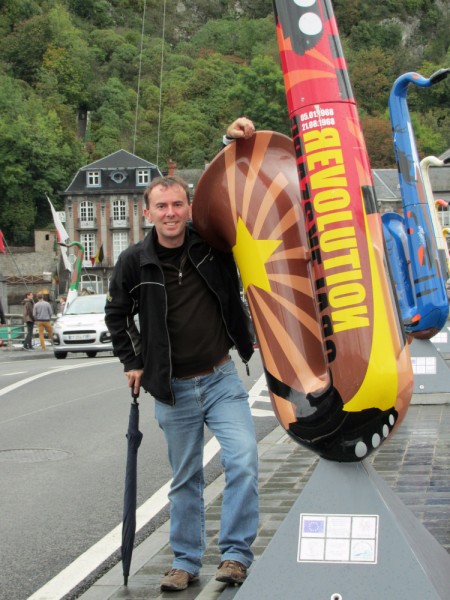 Belgium, the country where I was born and still I 'am proud to be Belgian but my country is a very special case. It is divided into 2 small regions: Flanders and Wallonia. My house is located on the border between both regions and 50 meters from the French border. Belgium is mostly known for its medieval towns. Visiting Bruges, for example, is a must experience for any travel lover, and in this city, you will feel as if you have traveled back in time to the middle ages. Ghent is another pearl of Belgium where there is much to visit and discover. Antwerp, Liège and the capital, Brussels, complete the list. If it is true that Belgium is the heart of the European Union and here is its capital, then it is also true that Europe is only truly known when you visit this country and its most beautiful cities.
9. BOSNIA & HERCEGOVINA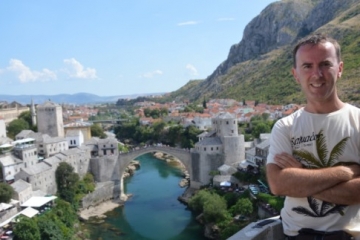 One of Europe's less-visited countries, the former-Yugoslavian nation of Bosnia & Hercegovina is a treasure-trove of architectural and natural beauty. I did an intensive journey to see all the best it has but it's definitely a country I want to go back a second time. Even I if should have just a couple of days, it's worth to go! Mostar's iconic bridge or to stroll the Ottoman-flavored alleys of Sarajevo.
10. BULGARIA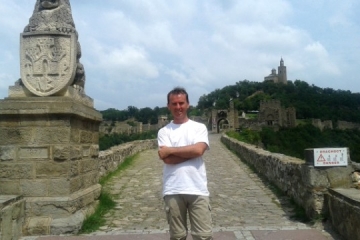 Bulgaria is one of the cheapest destinations in Europe I've been to. Most people think about sunny beach but not me! Bulgaria's beauty does not stop at beaches. Indeed, it barely starts, given the country's remarkably picturesque mountains. The Rila range with Bulgaria's highest peaks. There are more than 120 monasteries in Bulgaria!One of the most popular is the Rila Monastery, which resides in the Rila mountains. And if you go to the capital of Sofia make sure you visit St Aleksander Nevsky Cathedral. The building is one of the largest Eastern Orthodox cathedrals in the world!
11. CZECH REPUBLIC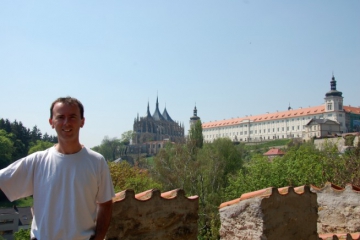 Since the fall of communism in 1989, the Czech Republic – and its capital in particular – has evolved into one of Europe's most popular travel destinations. Most visitors love Prague Old Town it's full of charme, with its colorful buildings, the small souvenir shops, and the lovely cafés. It's always crowed so I went as well to some other places in the country. Of course, the capital city of Prague is simply gorgeous but we highly recommend visiting and exploring smaller towns and villages as well.The Czech Republic is a beautiful country full of gorgeous castles and chateaux, picturesque villages, bustling towns, natural attractions and more.
12. CORSICA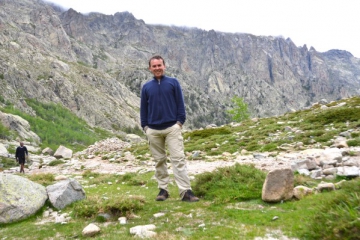 Corsica is an impressive destination to travel. "The island of beauty" is one of the most beautiful places I've visited in the Mediterranean. If you dream as well of a Mediterranean escape with perfect beaches, remote mountain villages, boating experiences and amazing food – Corsica is your destination!
13. CROATIA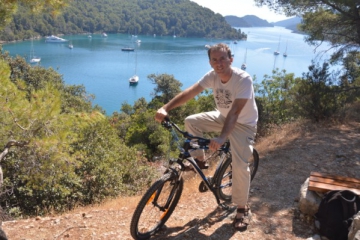 From ancient walled towns to gorgeous beaches framed by sparkling blue waters, there's nothing you can't find in Croatia, a land of great natural beauty and astounding cultural heritage. I was in Croatia during a hot summer and explored the country by boat, bike, public transport, and on foot. It's a very popular tourist destination and if you decided to go Don't miss the majestic Diocletian's Palace in the heart of Split, or the ancient city walls of Dubrovnik.
14. CYPRUS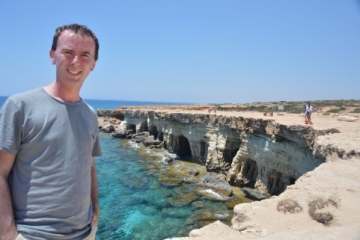 If you want to travel to Cyprus as well hire a car like we did. The Island is an ideal location for a road trip. The island is packed with hidden gems and off-the-beaten-track finds. We had to rent a car in the Northern part and another one in the Southern part. Cyprus truly is an island fit for kings and queens with its beautiful landscapes, traditional villages and inviting beaches.
15. DENMARK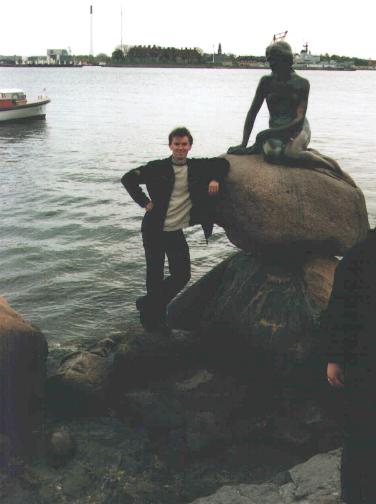 Visiting friends was the main reason to make a trip to Denmark. Copenhagen is one of the world's best cities to live. If you go in summer you can also enjoy nice beaches with stunning cliffs. Danish food is far way different from my background. Smørrebrød is the typical Danish snack. is basically an open sandwich which consists of a dark brown rye bread slice, topped with various ingredients. Locals usually spread a thin layer of sauce and add a piece of their favorite fish or meat then some fresh herbs or vegetables. Delicious and healthy!
16. ENGLAND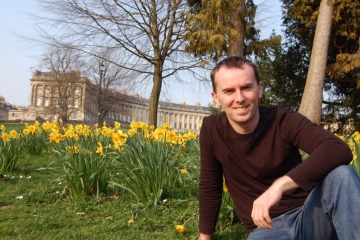 England is a country found in the nation of United Kingdom. England is rich in history and culture, the people and our friends living there are gracious and accommodating. London is one of the most culturally vibrant cities in the world. But England is much more than London only. There are plenty of other great cities I've been too and from Cornwall's rugged cliffs and golden beaches to the gentle rolling hills and honey-stone dwellings of the Cotswolds, and then again, the granite fells and glassy meres of the Lake District. England has lots to offer
17. ESTONIA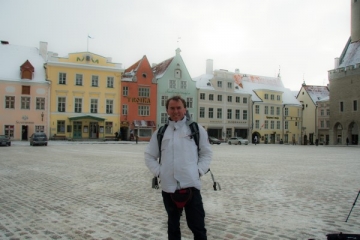 A cold day ( -14°C) in Tallinn, it was so cold in the capital of Estonia! But the cobbled streets, Gothic architecture and good food of medieval Tallinn Old Town put this charming city on top of the most charming cities in the world i have been too.
18. FINLAND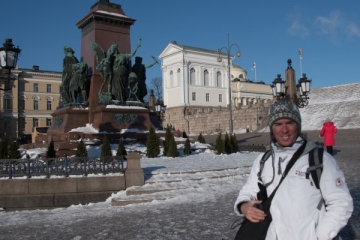 A new report claims that Finland is world's happiest country. Helsinki is the capital of independent Finland, since 1917. Before it was under the Swedish and Russian rule. I went to visit Helsinki on the coldest day of the year!
19. FRANCE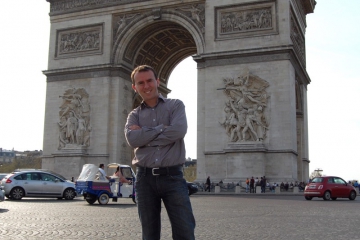 I live on the in Belgium right on the French border, so I only have to cross the bridge and I 'am in France. So that means I've been to France countless times. Seductive, melodious France has something for everyone, from the glitzy resorts along the sun-drenched Côte d'Azur to charming bistros and priceless art in Paris, pretty hilltop villages in Provence, and fabulous skiing in the Alps. And then there's the wine and cheese, the art de vivre, and the rich history that surrounds you here.Much of the country's beauty comes from the diversity of its landscapes, but it also derives from its exclusive haute couture scene and remarkable architectural heritage, which includes everything from stunning Gothic cathedrals and Romanesque churches to splendid Renaissance chateaux and striking Art Nouveau jewels.
20. GEORGIA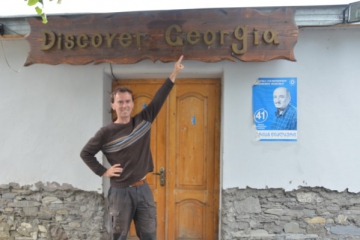 Part as well of my big Caucasus adventure. I really didn't know what to think about going to Georgia in the beginning but honestly this country absolutely blew my mind. It was literally something that I was waiting to discover. Mountains higher than the Alps, sub-tropical forests along its Black Sea coast and even a patch of semi-desert on the south-east border … for a country a little smaller than Ireland, Georgia packs in a serious amount of geography. Amazing place!
21. GERMANY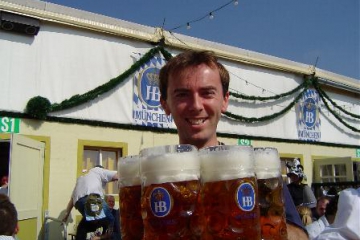 I am a Flemish Belgian, born and raised in the Flemish part of Belgium and in many aspects my culture and country is very close to German. We also share a common 204-kilometer-long land border and my language Dutch sounds to most Germans like something between another regional dialect of German and a foreign language. Germany is a diverse country with many attractions! So, I've been there many times for many reasons, but Oktoberfest; the world's largest beer festival was unforgettable. And the combination of old-world charm and modern urban cities make Germany an ideal destination for travelers.
22. GRAN CANARIA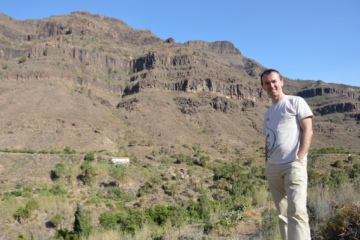 The Canary Islands lie approximately 100 kilometers from the south coast of Morocco. An archipelago of seven main islands, they may be part of Spain, but seem to have more in common with the Caribbean due to their laid-back vibe, island time and stunning beaches. We went to explore Gran Canaria which is stunning! Green and steep in the north, dry and flat in the south. From lush volcanic craters to desert-like sand dunes at Mas Palomas, from beautiful beaches to rocky hills, Gran Canaria has it all.
23. GREECE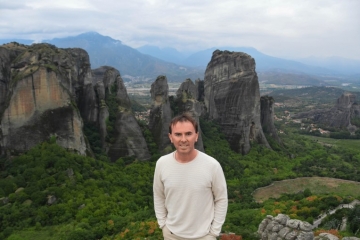 A road trip across the mainland of Greece.The Greek mainland is sometimes overlooked as a sun-and-sea holiday destination – but there are plenty of idyllic discoveries to be made here. Meteora is one of the most hauntingly beautiful places we've ever visited and it quickly took its place as the highlight of our Greece road trip.
24. GREENLAND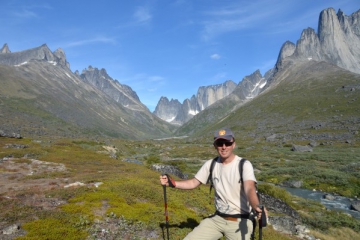 The South Greenland expedition was fantastic! Greenland, an autonomous nation within the Kingdom of Denmark, can truly be said to be a world apart. The population numbers less than 60,000 in this, the most sparsely populated country and the largest non-continental island on earth. Icebergs and glaciers are probably the most famous features of the environment. Colossal fantastic shapes of blue and white float on a sea of deepest azure.
25. HOLLAND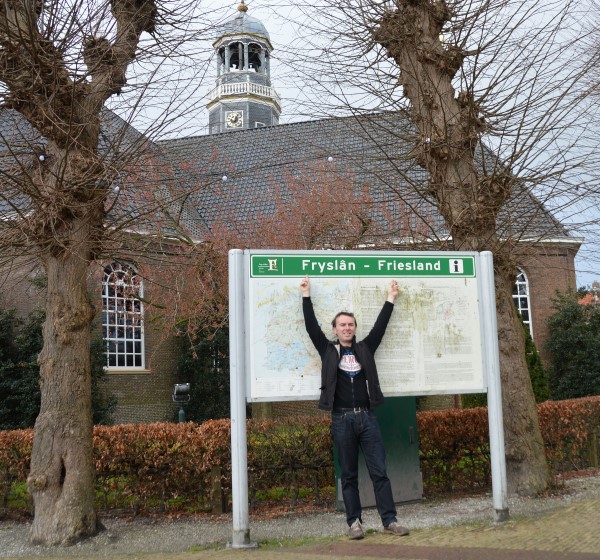 We are neighbourgs and Amsterdam is probably the first stop on anyone's trip to the Netherlands—and for good reason. But there is so much more to this small country than its capital city. Think rows of windmills, fields of tulips, and cities bursting with culture and charm. This picture is taking in the northern province of Friesland.
26. HUNGARY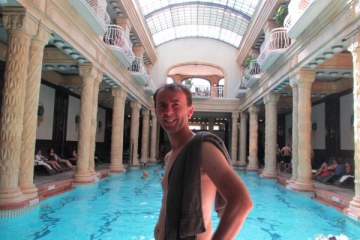 From Budapest, its cosmopolitan capital city to its charming countryside, there are plenty of reasons why I recommend to visit Hungary soon. This central European country offers something for everyone, from delicious food to traditional folk culture. With over 1,000 hot springs running beneath its surface and more medicinal spas than any other European country, Hungary is a hot spot for thermal baths.
27. ICELAND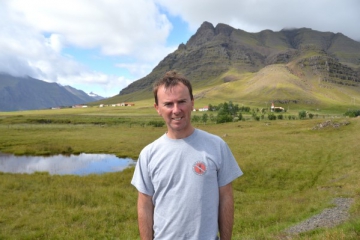 We did the "Iceland Full Circle" during the summer. Most of the highlights in Iceland, such as the Seljalandsfoss and Skógafoss waterfalls, Dyrhólaey and the Jökulsárlón glacier lagoon, are close by the Ring Road.
28.IRELAND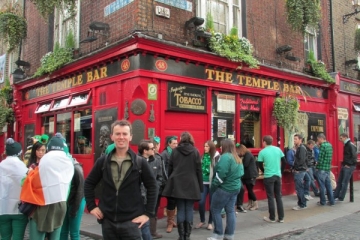 Ireland is, in fact, full of interesting places to visit. The most famous is undoubtedly Dublin, its capital. But when I think about Ireland. I always remember my visit during the nation day. St. Patrick's Day observes of the death of St. Patrick, the patron saint of Ireland. The holiday has evolved into a celebration of Irish culture with parades, special foods, music, dancing, drinking and a whole lot of green.
29.ITALY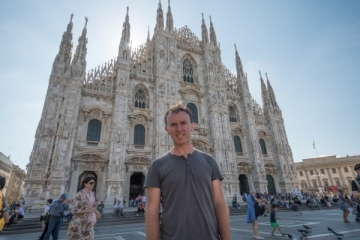 I Love Italy, It's one of my favorite countries in Europe. Last summer we did a road trip through the north with Milan as starting point. Milan, a city of ancient Roman origins, today it is the most modern and avant-garde city in Italy. The economic, financial, and technological capital. And by no means lacking in food and fun. The city's restaurants offer an ample selection of flavors. The Italian kitchen is my personal numero uno !
30. KOSOVO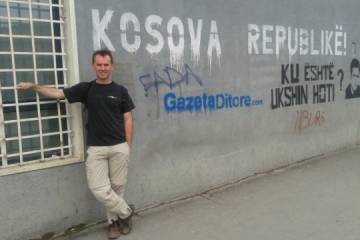 Kosovo might not be the first destination you think about for vacation due to its past and the location at the middle of inland Balkan. However, you shouldn't be so quick to dismiss Kosovo as a travel destination because it has a lot to offer its visitors! That's something I learned and experienced when visiting Kosovo for the first time. Nature is beautiful, people are friendly, prices are cheap and the fact that it's quite unexplored makes it a lot more exciting to explore! Hopefully, you too will discover Kosovo's beauty as well, Europe's newest country.
31. LATVIA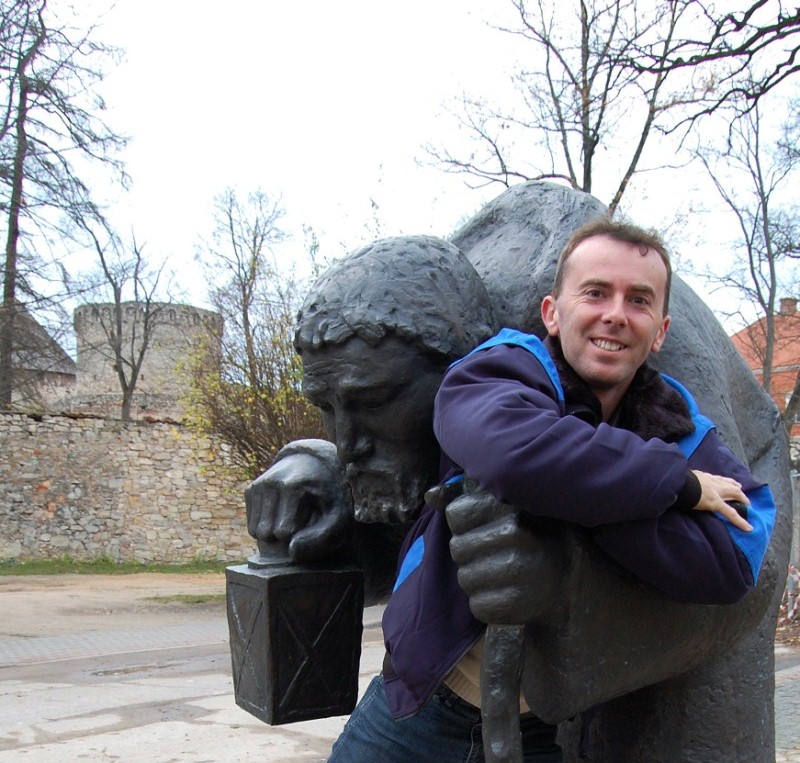 My first visit to the Baltics began in Riga, the capital of Latvia. This country is sandwiched between Estonia and Lithuania and yes, Riga is the biggest and most vibrant city in the Baltics. But I do not only remember Riga. From waterfalls to national parks, Latvia offers great views and plenty of outdoor activities. Beaches, forests and medieval villages.
32. LIECHTENSTEIN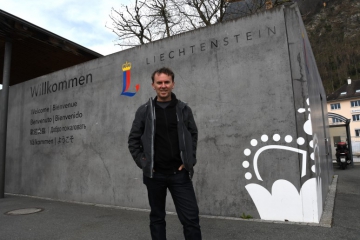 Liechtenstein was my 121th visit country. Liechtenstein is a really small country you can't even see it properly on the map. It was founded in 814 and occupies the area of only 160 square kilometers (I managed to walk half of the country, no matter how insane that sounds) with around 35.000 inhabitants.
33. LITHUANIA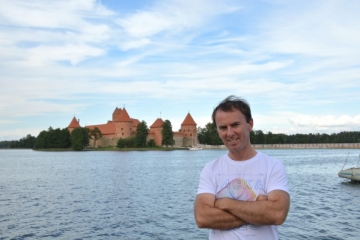 After my road trip through Latvia in the past, I was more than happy to go back to the Baltics for a second visit. Lithuania was next. Combining cultures of east and west, it's a fascinating destination. One of the most special places I've been to in Lithuania was the Hill of Crosses, just north of the city of Siauliai, the Hill of Crosses is believed to have come into being after a battle in 1831 at the site. Since, crosses and crucifixes large and small, as well statues of the Virgin Mary and Lithuanian patriots, have been left by Catholic pilgrims. The hill is now home to some 100,000 crosses.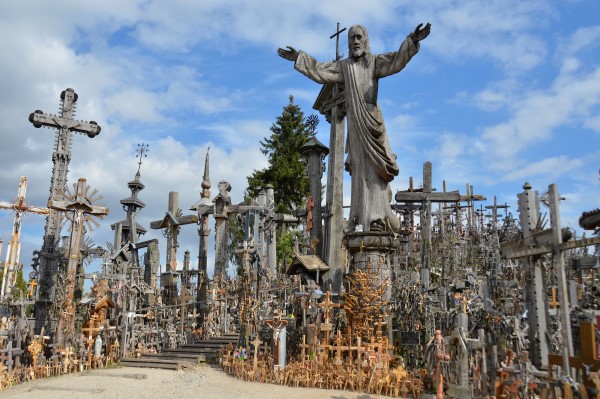 34. LUXEMBOURG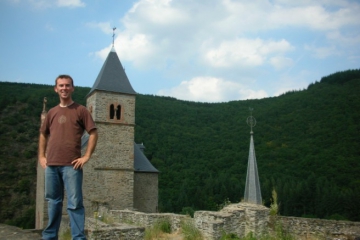 The thing with Luxembourg is that its relatively small size means it's fairly easy to do quite a lot when you visit the country (you could drive from North to South in about 1 – 2 hours) and it also means that the people here are a lot friendlier than you'd typically find in much larger places. Luxembourg is one of Europe's smaller countries and it's one of the most charming places in Europe to visit plus it's so close to Belgium so there is always a reason why I come back.
35. MACEDONIA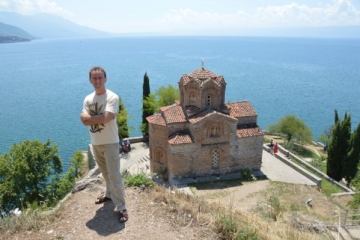 The history goes way back, and Macedonia is actually one of the places that have been settled the longest in Europe, and there is evidence showing that a civilization flourished here as early as 7000 years BC. That means you will find plenty of historic sites here. The location itself is interesting too because the region has had so many different eras and rulers over the years. So, if you like history this is one of the places to visit in Europe! I really liked Skopje, it was a vibrant city full of restaurants, bars, and a nice vibe. This was combined with the old parts with cobblestone, the fortress and all of the majestic statues, squares, and museums. I've been to many places in the world, and this country is one of the most interesting ones I've visited. I can highly recommend visiting Macedonia while there are still so many hidden gems to discover! Another good reason to visit Macedonia, it's really cheap and you get lots of value for your money. It's one of the least explored countries in Europe, and that's why you should visit Macedonia, it's really interesting, welcoming, and affordable!
36.MADEIRA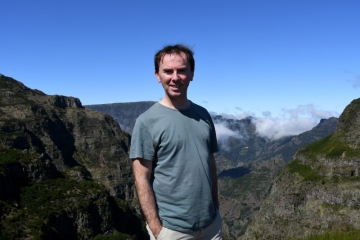 Right in the middle of the Atlantic, the island of Madeira is a haven of natural beauty. The exotic colors of the flowers stand out from among the blue sea and the emerald green vegetation; this is an archipelago where two thirds are a protected area! We did some great walks and enjoyed the carnival parade in February.
37. MALTA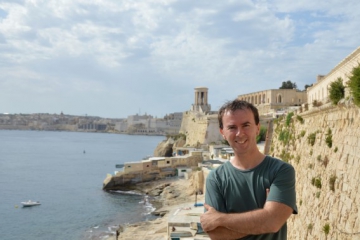 Bang in the middle of the Mediterranean, the Maltese Archipelago fuses modernity with a rich heritage and culture. Malta-Gozo-Comino each island was great.
38. MOLDOVA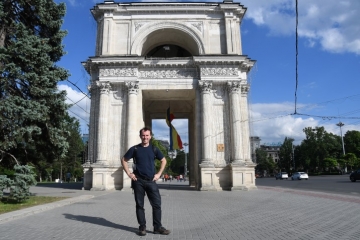 With One of Europe's least visited countries, it's slowly revealing itself to be packed full of worthwhile attractions. Moldova is a sovereign country that was once part of Romania. I'll be honest: Chișinău, probably the ugliest European capital, was not at the top of my travel bucket-list. But thanks to my local guides I have great memories, not only of the capital but the entire journey to all interesting places in Moldova. With a private driver and a hosted by a local family I had a great time in this small but interesting country. It's the people that make Moldova special! Wine is the pride of the Moldovan people and it's what makes this country truly special! Moldova has the highest percentage of land dedicated to vineyards in the world. Don't wait until this country gets discovered by travelers worldwide. Now is the time to visit.
39. MONACO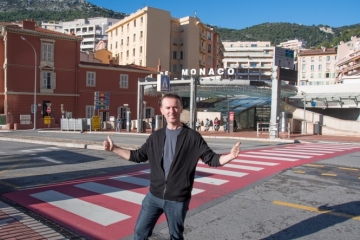 It took me a long time but YES, I did it! I have visited all countries in Europe.
Totally now Europe includes 51 independent states. And MONACO was the last one to visit. The year before I was in Nice, but that was only for its beautiful carnival and there was no possibility left to travel to Monaco, so later I went especially back to visit this tiny country. Squeezed into just 200 hectares, Monaco might be the world's second-smallest country (only the Vatican is smaller), but what it lacks in size it makes up for in attitude. A magnet for high-rollers and hedonists since the early 20th century, it's also renowned as one of the world's most notorious tax havens and home to the annual Formula One Grand Prix.
40. NORWAY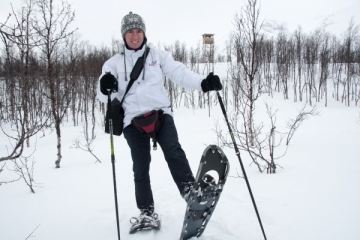 A visit to the capital of Norway and the very top of Europe: The Arctic region around Tromso.It was cold, very cold, but I could see the northern lights!
41. POLAND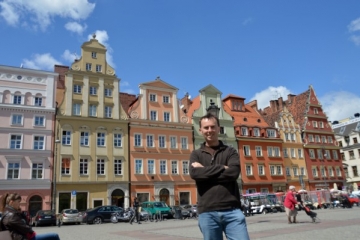 There are lots of interesting and beautiful places to visit in Poland, and it's a destination that you can travel to 365 days a year. Every season has something special to offer visitors who come here. I love Poland, and I've traveled quite a lot around the country, but there are of course a lot of places that I've yet to discover. But if I can recommend I city it's Poznan. I instantly fell in love with the old town of Poznan, what a beauty! One of my most sombre experiences, was my visit to Auschwitz – Birkenau Concentration Camps. The two camps i visited, Auschwitz I and Auschwitz II-Birkenau, were built during World War II by the Nazis in Oświęcim, a Polish town west of Krakow. They served as the center of the mass extermination of Jews, Poles, Roma Gypsies, and other ethnic groups
42.PORTUGAL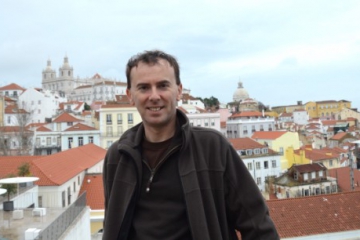 I have been several times to Portugal and I love it! I discovered all regions, from north to south. This photo has been taken in Lisbon the capital of Portugal. The city is easy to explore in a day or two, Lisbon's historic center is fairly compact for a European capital.
43. ROMANIA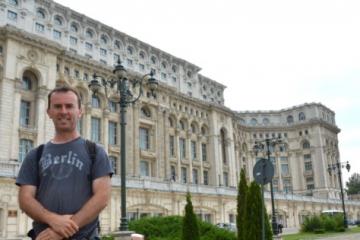 I like to travel to Eastern Europe, but Romania is the Wild West. Romania exhibits a very beautiful and diverse scenery: from high mountain peaks reaching almost 3,000 meters – the Carpathian Mountains, to hills and plains, the Danube Delta and the Black Sea shore. So, it's really a summer destination. In the past, the city's elegant architecture earned Bucharest the nickname of "Little Paris", but unfortunately today's architecture is rather a blend of some old palaces dating back to the 19th century, art-deco buildings and new modern blocks of flats. Architecturally, Bucharest,is a mixed bag with some clean and well-maintained areas next to neglected, dirty ones.
44. RUSSIA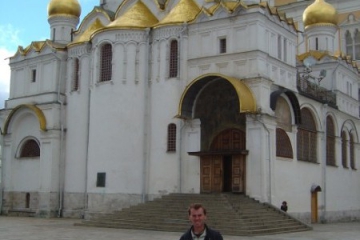 I've travelled Russia from Moscow to St. Petersburg part by public transport and part on the Volga River. These are the two most-visited cities in Russia and it was a good choice to visit both Russian capitals in one trip. Moscow and St. Petersburg are noted for their beauty, cultural heritage, outstanding museums, theaters, architecture and delicious food. This immense country has a huge variety of landscapes to offer and less know cities worth to explore. Enough to see and do for another trip!
45. SAN MARINO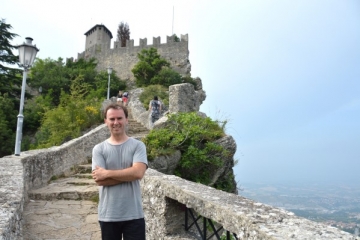 San Marino is Europe's third smallest country just ahead of the Vatican City and Monaco. It is a landlocked micro-state completely surrounded by Italy. Geographically part of Italy and world's oldest surviving republic. I had an opportunity to visit San Marino on a day trip from Bologna. My shortest visit in a country ever. San Marino is small, and I would not recommend to stay more than a day. San Marino City, the capital of San Marino, is located on a steep hill with a massive cliff on one side facing the Adriatic Sea.
46. SCOTLAND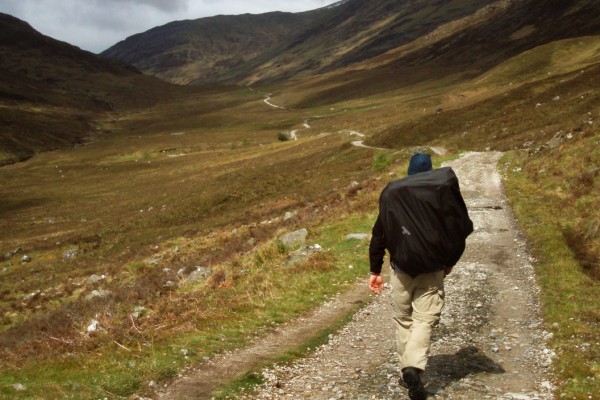 I have been twice to Scotland. During the first time we travelled by train and the second time it was a walking adventure in all weather conditions. Scotland's dramatic scenery spans lush woodlands, stunning lochs, rugged coastlines, and green rolling hills topped with crumbling castles.
47. SERBIA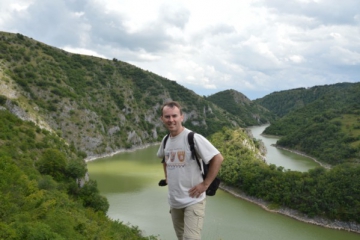 One of Europe's best kept secrets. This was a reason too why I went. Curious how it is like. The capital Belgrade is Belgrade is like an ugly girl with a beautiful soul and mind. Once you get to know it, you don't care about the outside. Every building you walk in is gorgeously designed. One of the coolest parts of visiting Belgrade for me at least was exploring all of the different types of architecture on display. What makes Belgrade quite interesting is that it doesn't really have a single look to it. Even just walking a matter of blocks across town from the fortress to the train station and you'll see all sorts of buildings.
But there is much more to see! Uvac Canyon is by no means a Serbian secret. Canyons of Serbia are surrounded by pristine nature, high cliffs and stunning landscapes which are impossible to forget.
48.SICILY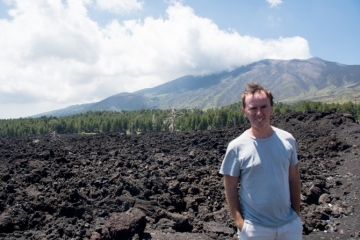 Sicily is the largest island in the Mediterranean Sea. It has an incredibly rich history that can be felt at every step, amazing beaches with breathtaking crystalline seas, and locals famed for their hospitality and delicious cuisine. We did a roundtrip by car and visited the best places.
49. SLOVAKIA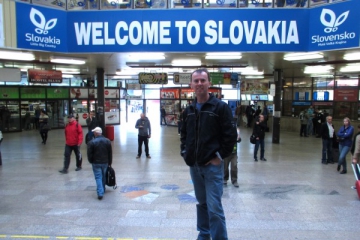 Bratislava is one of Europe's most affordable capitals, at least when it comes to food and drink and accommodation. That, combined with all the historic buildings and fine architecture in the old district of Bratislava makes it an exciting destination, especially if you are looking for a place that is not crowded with thousands of tourists everywhere. Bratislava's medieval center is one of the lovely old towns in Europe.
50. SLOVENIA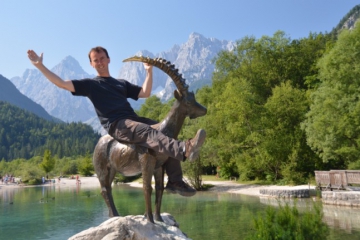 Have you ever been to a capital that feels like a small town, yet has some stunning architecture and lively restaurant scene? Well, that's exactly what to expect from Ljubljana. A cozy capital with beautiful architecture and everything you could possibly want. I love the capital. Just go and you will fell in love as I did. Gorgeous churches, charming restaurants, shopping, and street art. Ljubljana is a great reason why you should visit Slovenia. Slovenia is small and had a great time in summer. Triglav national park, is a jewel and I ascended Slovenia's highest peak!
51. SPAIN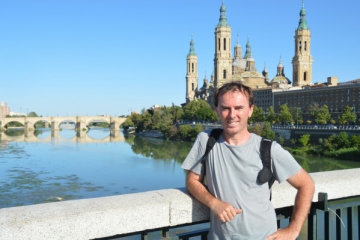 I have been many times to Spain. Spain has the third most Unesco world heritage sites out of all the countries in the world (after China and Italy) with 45. The country's rich and multicultural history is kept very much alive by the many impressive sites that dot the country: from the Roman Tower of Hercules in the north to the breathtaking Alhambra fortress in the south. After previous visits to Andalucía, Madrid, Barcelona, Valencia…now I discovered Zaragoza, one of Spain's major cities.
52. SWEDEN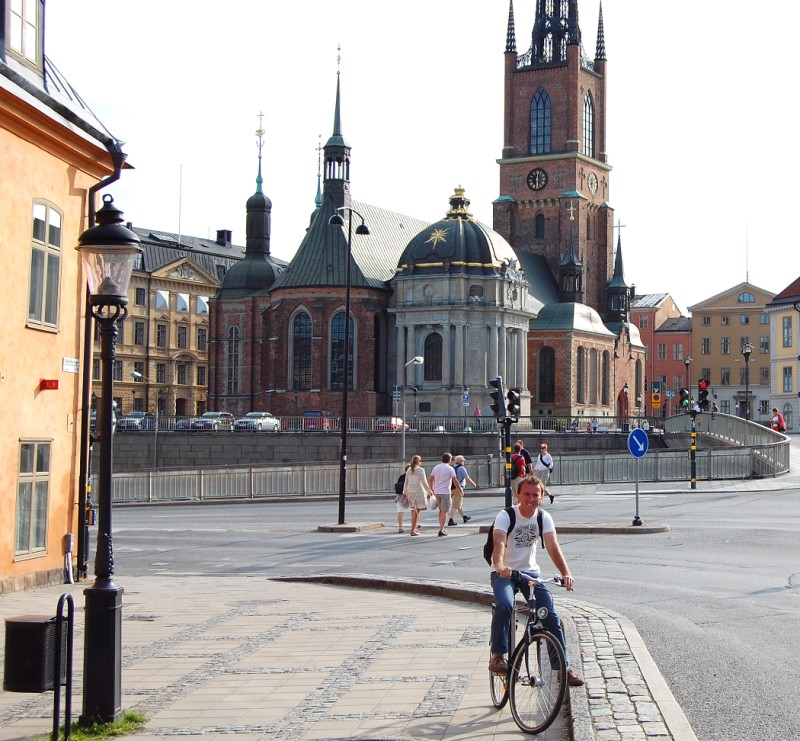 With a reputation as a high-cost destination, Sweden often gets cut from the budget traveler's itinerary. I was luckily to stay with a friend of mine in the capital Stockholm. More than happy when I had the chance of driving his private boat though the Stockholm archipelago, a chain of small islands, extends around the capital city of Stockholm, which gives travelers easy access to thousands of beautiful islands and islets, only a fraction of which are inhabited. If you have not visited Sweden yet, then you are missing a lot of beautiful natural scenes, breath-taking historic sites, and the company of friendly people.
53.SWITSERLAND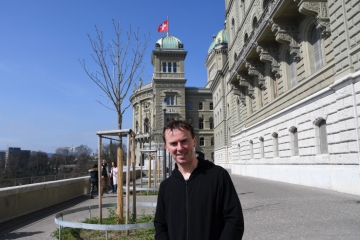 I have friends living in Switzerland, that was always a good reason to go back. Another reason are its mountains, the Alps, always spring green or snowy in the winter. But Switzerland is not just that. Historical cities like Bern, Montreux and Zurich offer tourists something more to visit than just mountains and lakes.
54.TRANSNISTRIA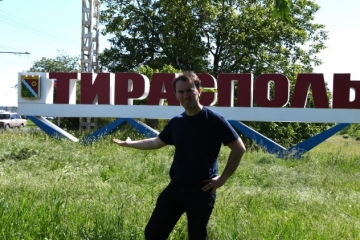 Never heard of Transnistria? Unrecognized by any United Nations member state, Transnistria is designated by the Republic of Moldova. Transnistria is a self-declared republic sandwiched between Moldova and Ukraine. It's a demilitarized zone with links to Russia, and is the closest you can get to the real Soviet vibe. I was very quiet everywhere think I was the only tourist that day.
55. UKRAINE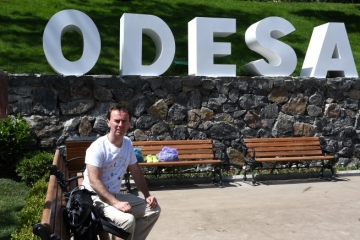 The capital Kiev is considered as one of the cheapest among the European capitals. There are so many reasons to visit Kiev, from amazing architecture to interesting history and vibrant atmosphere and each of them is already a good excuse to plan the trip to the capital of Ukraine. I was very lucky to meet some great locals but my best memory I have was my lunch with Mike Spencer Bown (World's Most Traveled Man) Canadian Mike has been backpacking most of his life, has been all the world's countries and now settled down in Kiev. So, we had many stories to share.
Chernobyl is the most famous Ukrainian phenomenon. On the 26th of April 1986, the world greatest nuclear incident occurred at the Chernobyl Nuclear Power Plant near Pripyat, a town in northern Ukrainian Soviet Socialist Republic. It was a catastrophic nuclear accident in which the No.4 reactor entered uncontrolled reaction conditions due to inherent reactor design flaws and a late-night safety test, resulting in an explosion and subsequent open-air graphite fire. It was the worst nuclear accident in history. The blast, which blew the 2,000-ton lid off the reactor, sent out 400 times more radioactive fallout than the Hiroshima bomb, contaminating more than 77,000 square miles (200,000 square km) of Europe. Roughly 600,000 people were exposed to high doses of radiation, and more than 350,000 people had to be evacuated from contaminated areas. Nowadays Chernobyl is safe to visit and this experience was like nothing else on earth.
56. VATICAN CITY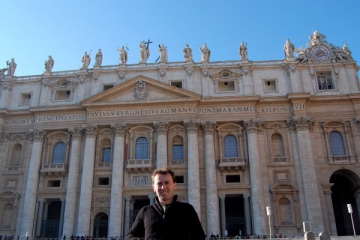 The Vatican City is the world's smallest sovereign state. What was once part of Rome was declared independent in 1929. The Vatican is the headquarters of the Holy Roman Church and it has fewer than 1,000 citizens. Inside its walls there are many collections of art, religious artifacts and rich traditions. I was impressed by the Sistine Chapel and St. Peter's Basilica.
57. WALES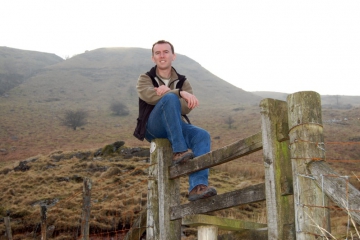 Wales is a country and a nation, but not a sovereign state. Wales is part of the union of countries the United Kingdom of Great Britain and Northern Ireland. It is situated on the island of Great Britain, to the west of England. Because of Wales is one of my favorite outdoor places in Europe; I really wanted to add Wales in my list of European destinations. I have been there twice and when I think back of Wales, I'll remember my first hike around mountain Snowdonia National Park on a cold Christmasday.I did some biking too in the beautiful range of mountains and hills located in the county of Gwynedd. During my second visit I explored the countryside by car. Wales has all sorts of scenery, from rolling hills to amazing coastlines. The roads through some of this scenery are twisting and so narrow that two cars literally can't pass one another.